Changes between FAPI Second Implementer's draft and Final has been published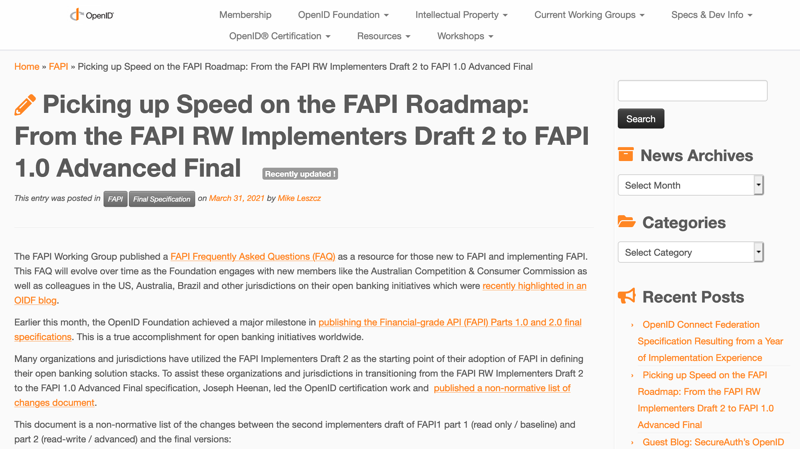 OpenID Foundation (OIDF) announced that Authlete's Joseph Heenan published a document that describes non-normative list of changes between the "FAPI1" (Financial-grade API Security Profile 1.0 - Part 1: Baseline / Part 2: Advanced) second implementers drafts (ID2) and the final versions. The ID2 was the primary reference for planning, deployment and operation of FAPI in many cases. Please use the document to check the changes to prepare transition from the ID2 to the final.
It is our honor that OIDF acknowledges Authlete as a key contributor to the FAPI standards. As one of corporate members of OIDF, we will continue to contribute for defining and promoting open standards like FAPI, by leveraging our expertise and insights as well as solutions that implement the latest specifications.