Authlete to join Coral Career Fair 2022 Fall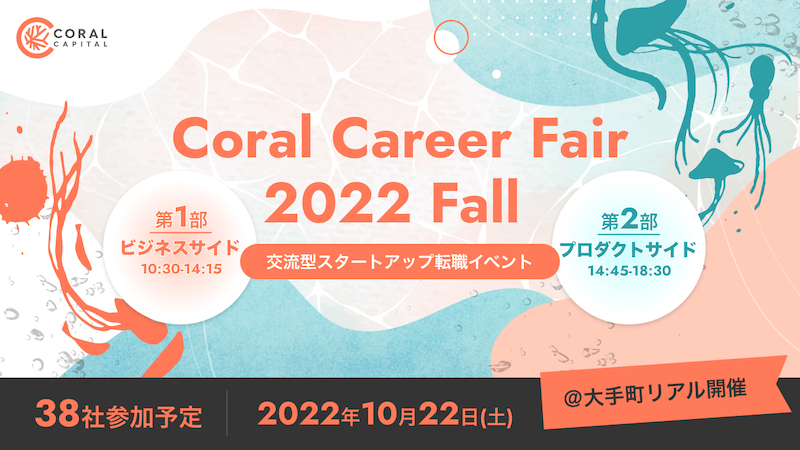 ---
Authlete will be joining Coral Career Fair 2022 Fall to be held in Otemachi, Tokyo on Saturday, October 22, 2022.
Coral Career Fair is a job fair where you can interact with startups. In addition to pitches and panel discussions by the companies, they will have booths where you can drop by, talk freely, and have opportunities for casual interviews with entrepreneurs and employees over tea and beer.
Authlete will have a booth in "Part 2: Product Side (14:45-18:30)". Henrik Falck, our VPoE, will speak on a mini-panel titled "A small group off-the-record deep-dive talk about job of product managers."
See the Coral Career Fair 2022 Fall 2022 Website for details and registration of the event.