Authlete 2.3 fully passed SAMA/KSA Open Banking Test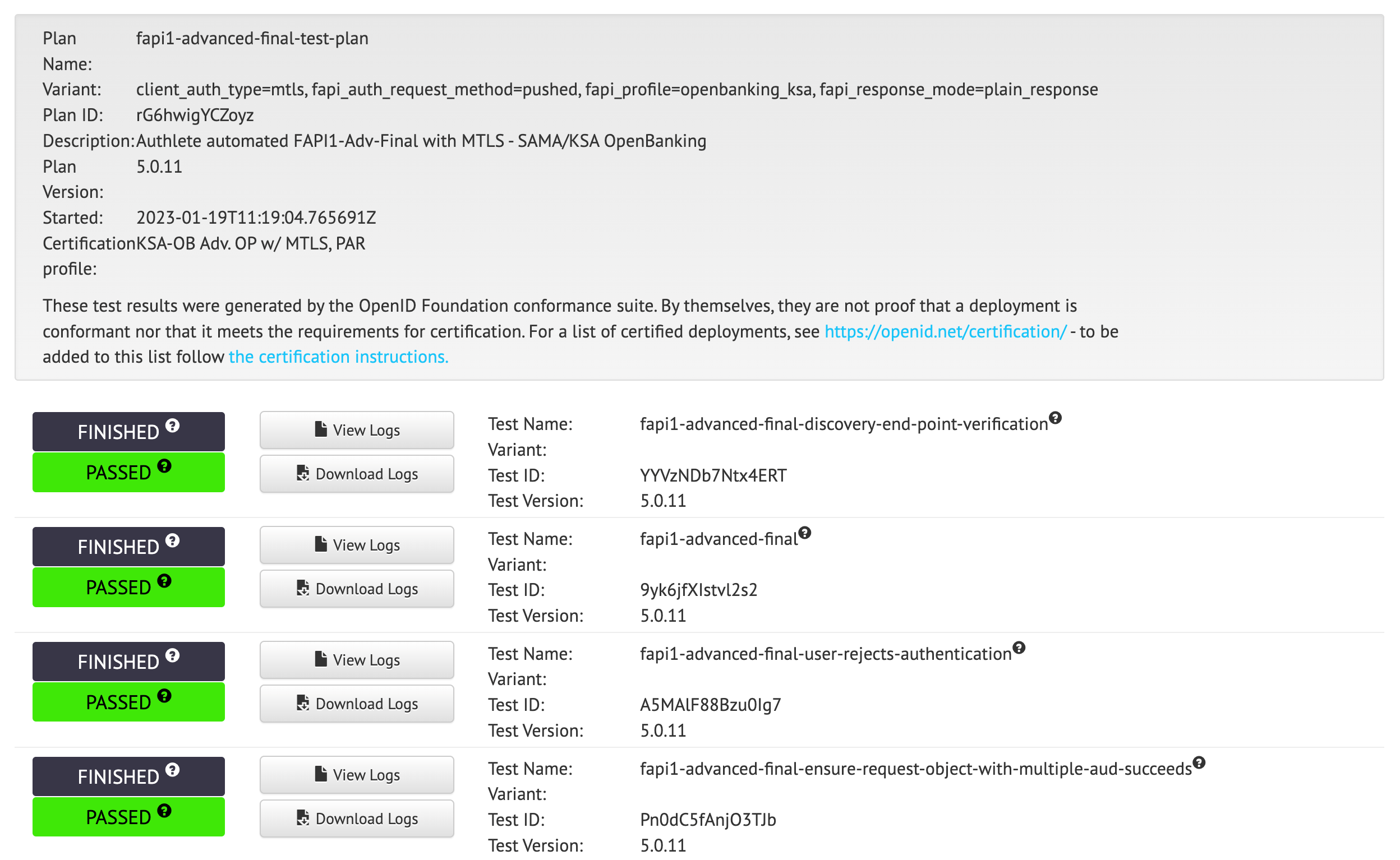 On Thursday, January 19, 2023, Authlete 2.3 has passed SAMA/KSA FAPI profile for Saudi Arabia Open Banking.
The SAMA/KSA FAPI profile is one of the derived standards from FAPI. Authlete 2.3, our latest version, is the world's first and only solution that passed the SAMA/KSA Open Banking test as of today.
Authlete has every available "Open Banking" ecosystem security certification, including Brazil Open Finance, Brazil Open Insurance, Australian Consumer Data Right (CDR) and UK OpenBanking.
Please contact us for more details.