My Data Intelligence selects Authlete to enhance its personal data bank service "MEY"
Authlete Inc., a technology leader in API authorization, today announced that My Data Intelligence Inc. (MDI) has selected Authlete's Backend-as-a-Service (BaaS) solution for its Personal Data Bank service, "MEY." It has been leveraging Authlete to implement state-of-the-art digital identity APIs.
Authlete is a BaaS providing a set of Web APIs for implementing authorization servers as well as identity providers (IdP). It allows developers to build such services with industry standards of OAuth 2.0 and OpenID Connect (OIDC) in a quick and secure manner. Authlete only focuses on the authorization functions; MEY users thus can utilize user authentication and API management solution of their choices.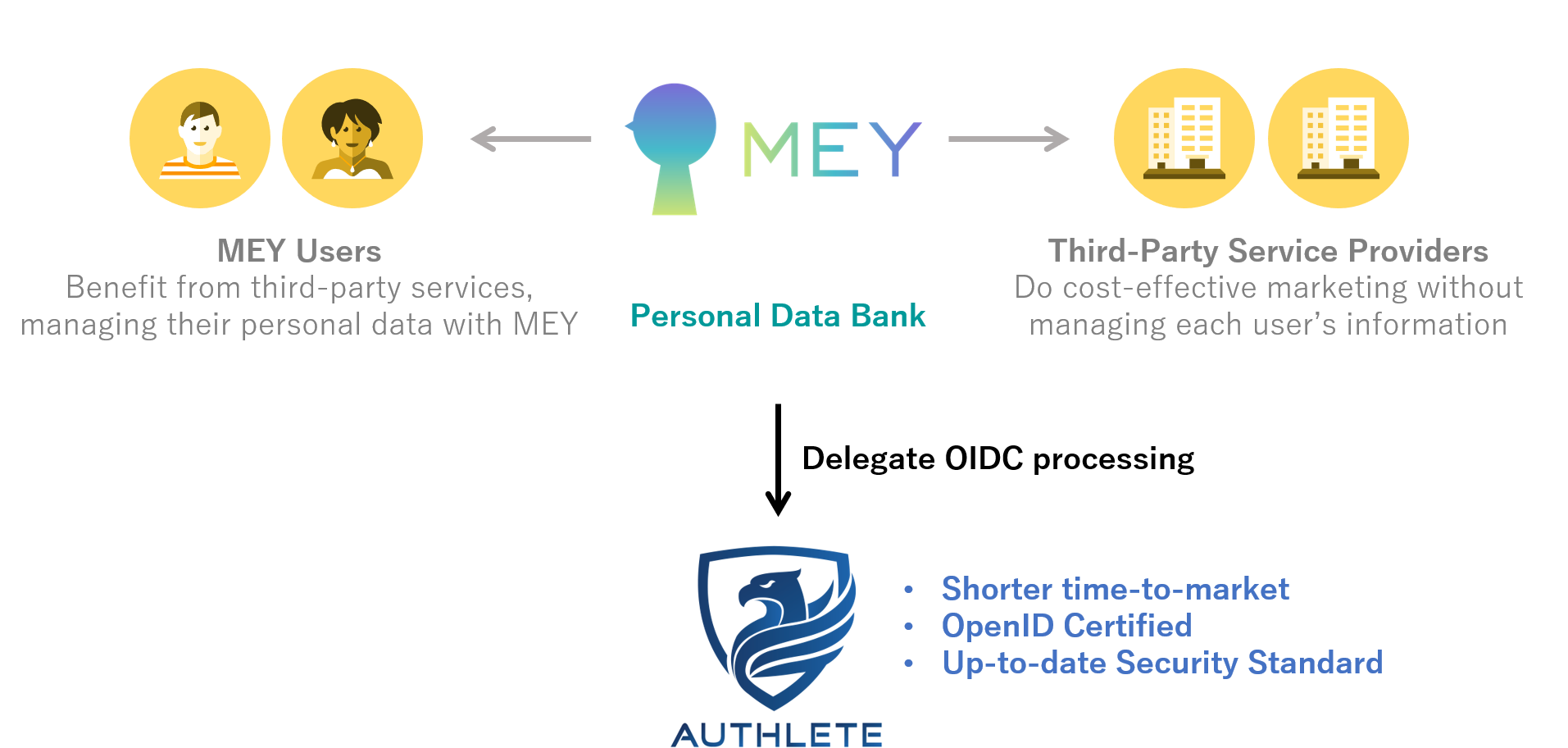 Enterprises today require more flexible but robust IT systems to support the increasing business demands of better customer experience (CX) with higher security. With this trend, the need for identity federation (and attribute sharing) is emerging because it enables consumers to embrace services without signing up to the new services and it also helps enterprises reduce the cost and risk of managing consumers' personal information.
MDI is a subsidiary of Dentsu Inc., which is one of the largest advertising agencies in the world. MDI was established to develop marketing service business benefitting both consumers and companies by consolidating and managing the variety of personal data associated with consumers under a single ID.
In January MDI decided to use Authlete as core backend of the IdP. Development of the IdP system took only two months because of Authlete's unique architecture and intuitive APIs. MEY's IdP has been up and running now since this April to provide OIDC-compliant SSO functionality and identity data to its third-party applications.
Hiroaki Morita, COO and board of director of MDI, commented, "Since the time to market was one of our concerns, we were looking for a solution for introducing an identity federation function securely and quickly to our current service MEY. We tested the free trial version of Authlete from the website and soon found out that the solution met our requirements. The fact that banks were using Authlete encouraged us to decide to use their solution."
Authlete is keen to encourage secure, interoperable and wide adoption of the authorization standards, and to aid the community. Authlete is provided as a cloud-hosted service and on-premise service. Please contact sales@authlete.com to get access.